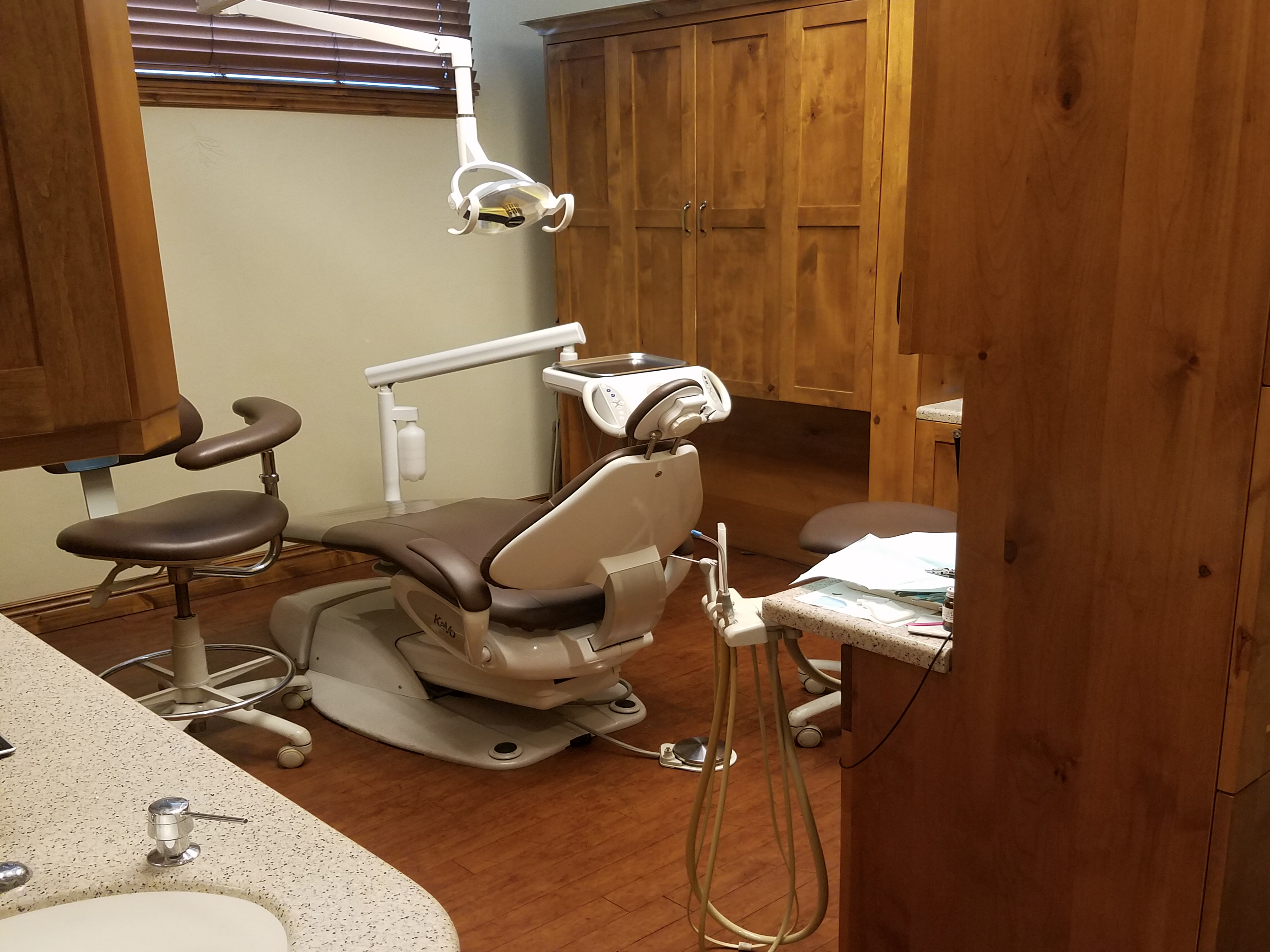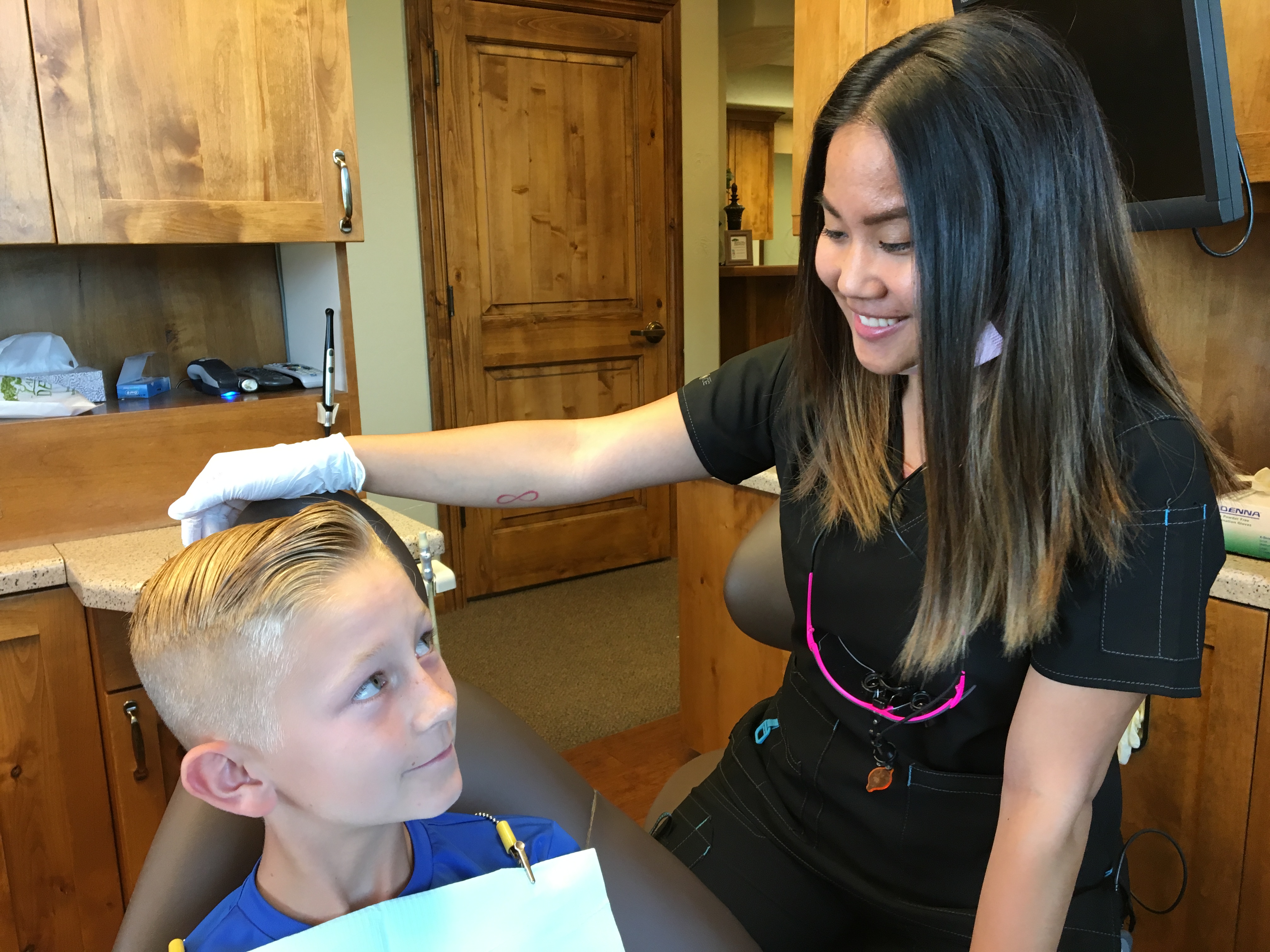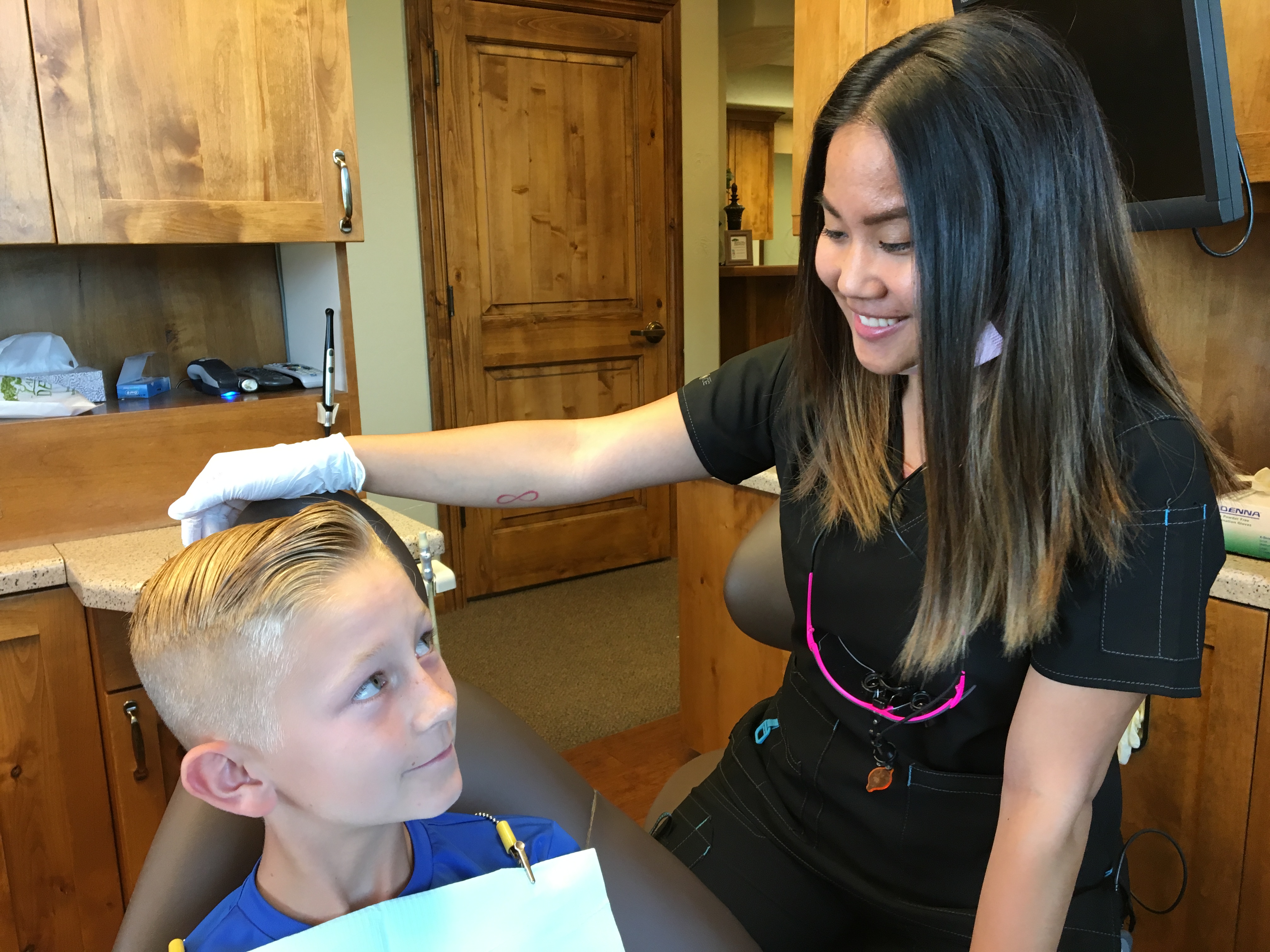 Treatment
Autumn Ridge Dental offers the full spectrum of dentistry. Our wide range of comprehensive dental services allows you to get all of your dental needs fulfilled without the hassle of going to multiple offices. Our flexibility means your convenience! For more information on these services and more, please visit the American Dental Association's website.
Preventive Dentistry
We encourage our patients to visit us every six months for an examination and cleaning. We use digital radiographs to minimize your exposure and to see in between your teeth. We also use a panoramic x-ray to see the supporting bones. We perform a cancer screening at every exam to aid in the early detection of oral cancer. In addition, we perform periodontal probing at every exam to ensure we are not ignoring more serious periodontal concerns.
Dental Sealants
We recommend sealants on some permanent teeth to help avoid cavities. A sealant is a plastic coating that fills up the deep grooves that typically form in permanent molars. This deep groove is a place that bacteria love to hide, and is often impossible to keep clean with a tooth brush. With a well placed sealant, we can prevent lots of cavities.
Periodontal Therapy
Periodontal disease is detected by measuring bone loss and periodontal pocket depths. We offer root planning and scaling. Some refer to this as a "deep cleaning". We also maintain patients with periodontal disease through periodontal maintenance. These maintenance appointments are scheduled on a frequency based on our findings with each patient. We will always personalize your treatment based on your individual situation. It is critical that our patients understand the need for healthy bone and gum tissue to support their teeth. Our mission is to educate you on the disease process, so you can keep all of your teeth. If you would prefer to receive treatment by a hygienist, or a dentist for your periodontal treatment please let us know. Both are qualified and trained in periodontal therapy and are ready and willing to help you!
Restorative Dentistry
We only place resin/composite "tooth-colored" fillings. Since the birth of Autumn Ridge Dental in 2003 we have never placed a silver amalgam filling. We believe strongly that with adhesive restorative materials that are available to us today, we can be more conservative with your healthy tooth structure as well as make your fillings match your teeth. We wouldn't place a silver filling in our own mouth, so we wouldn't offer one to you. Only the highest quality adhesives and resins are used!
Crowns, Inlays and Onlays
When a tooth is damaged to the point that a filling is insufficient to save a tooth, this is when a crown is used to restore a tooth and prolong its life. We strive for perfection in ensuring that there are no openings between your tooth and crown. We accomplish this by using the "double cord" technique when impressing for a crown and we use the best labs around. We will not ship your case overseas to lower costs. We intend for these restorations to last for many years, and only the highest quality will do!
Dental Implants
When a tooth must be extracted, or you have a congenitally missing tooth, a dental implant is very often the best way to replace it. Implants are fantastic, because they do not attach to other teeth, and they allow for stimulation to the bone similar to the previous tooth root. This provides the bone the opportunity to stay in place and not resorb like a bridge allows. It also allows for easier flossing and cleaning.
Bridges
A bridge is another option to replace a missing tooth. We can place a crown on the tooth in front and behind the open space, and then "bridge" the gap. The same rules apply for a bridge as a crown. Only the highest quality labs, products and techniques will be used to ensure a great fit!
Endodontics
Endodontic treatment is also known as root canals. This procedure occurs when, for whatever reason, the nerve and blood supply of a tooth is compromised and must be removed. Very often, this procedure can be performed in our office. We will do everything in our power to make this procedure as comfortable as possible and make sure it is done right! The secret to avoiding those awful stories your friends tell you about root canals is to get them done before they start causing you pain. Delaying treatment regularly leads to awful experiences. We don't know many people that want to be in our chairs, but getting things taken care of prior to them being painful is the best way to ensure a positive experience.
Extractions
Removal of a tooth is something that can be performed in our office. We will ensure that profound anesthesia is achieved prior to working on you, and maintained throughout the procedure. This experience does not have to be painful. A patient should expect to feel pressure, but not sharp pinching pain.
Pediatric Dentistry
We love working on kids. They provide a great change of pace in our office and quite honestly are some of our favorites!
Cosmetic Dentistry
If you don't like the appearance of your teeth, we offer many solutions for solving these problems. Bleaching, veneers and beautiful esthetic crowns are a few options available for our patients. One of our biggest goals is to not pressure you to do cosmetic dentistry like so many offices nowadays. It truly is optional, and we respect you and your situation. If you would like to see some photos of cases that have been performed in our office, please let us know. We will customize whatever needs to be done to provide you with a smile that you can be happy about! We want you to smile in photographs and be pleased with your appearance when you see yourself in them!
Wisdom Teeth Extractions
Most humans don't have enough space for third molars, or "wisdom teeth". We recommend getting these removed at a fairly young age to avoid the complications seen later in life if left unattended. If you want general anesthesia we will refer you to a qualified oral surgeon. If you don't mind being awake during the procedure, we will remove them for you in our office.